New Events
Please check back soon for new events.
Past Events
Training Series: An Introduction to the Competition Ordinance (Summer 2015)
The Association decided to organise free training sessions for the small and medium size law firms of Hong Kong. Competition law will have an impact on all businesses, and at the moment the level of knowledge among local firms is fairly low. If the Competition Commission initiates large-scale investigations, it is a matter of fairness and due process that all businesses in Hong Kong can access competent and high-quality legal advice on the competition ordinance.
The training sessions are delivered in Cantonese and were based on training materials (in Chinese) provided to us by the Hong Kong Competition Commission.
Each session features different speakers. All the speakers are qualified Hong Kong solicitors, registered foreign lawyers, or high-level academics.
When and where
1. Linklaters
Date: 23 June 2015, 5 pm to 7 pm.
Address: 10th floor, Alexandra House, Chater Road, Hong Kong.
Registration link
2. Baker Mackenzie/HKU
Date: 6 July 2015, 5.30 pm to 7 pm.
Address: 13th floor, Hutchison House, 10 Harcourt Road, Hong Kong.
Invitation and outline of the training session
Registration link
3. Herbert Smith Freehills
Date: 23 July 2015, 5 pm to 7pm.
Address: 23rd floor, Gloucester Tower, 15 Queens Road Central, Hong Kong
Registration link

Please do not hesitate to get in touch with the Hong Kong Competition Association if you have any question about these events.


Warm regards,

Knut Fournier

Chairperson

Hong Kong Competition Association

+852 5627 4708
knut.fournier@gmail.com
Powered by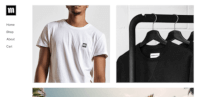 Create your own unique website with customizable templates.